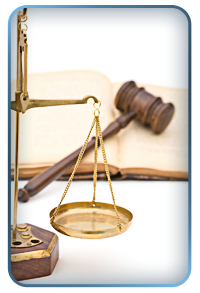 Having a personal injury can be traumatic. One moment, you're going about your everyday business and the next you're hurt and facing a host of unexpected issues. Issues like lost work time, medical bills, pain, physical limitations, and the emotional trauma of an unexpected injury. Not to mention financial worries that a loan on settlement might alleviate. If you're in that situation, the last thing you need is to have to worry about dealing with insurance companies, sorting out the intricacies of personal injury law, and figuring out how to obtain and preserve the evidence you need to prove your claim.
A local personal injury attorney can be an invaluable resource as you work your way through the insurance claims process, and, if necessary, the civil court system. Finding the right personal injury attorney can be a challenge. The telephone book is full of attorney listings that are virtually indistinguishable. You may not know which attorneys offer free consultations, or whether you'll be able to speak with a particular attorney in time to meet any deadlines that might apply to your case.
If you would like to be put in touch with a personal injury or workers' compensation attorney and receive a free consultation please give us a call at 888-578-2566. The attorneys we suggest also work with us for settlement cash advances which can greatly reduce financial concerns.